This report shares findings from our research project that
A report that examines the legacy of Ambition for Ageing by drawing on the lessons learned over its 7 years of supporting projects to improve age-friendliness and social connections across a range of neighbourhoods.
This research guide aims to help community-based researchers leverage their strengths for producing important and useful research findings.
Evidence increasingly shows that communal eating promotes social bonding and feelings of well-being. It also enhances people's connections to their communities.
Co-created with the community, for the community.
Pandemic Pressures summarises our research into how Greater Manchester equalities organisations have responded to the needs of older people during the Covid-19 crisis. 
The Older People and Financial Security policy review summarises a number of policy areas on the topic.
This report shares learning from the past six years of Ambition for Ageing.
This briefing shares learning from our Community Navigators project that worked with small, tight-knit ethnic minority communities.
This briefing looks at the barriers facing carers when seeking employment with learning from our Working Potential programme.
These reports at the needs of those with caring responsibilities trying to seek employment and how they can be supported back into work as well as an evaluation of Working Potential . 
This toolkit provides 24 real case studies illustrating different ways of equalities approach to programme design. The toolkit is supported by a short briefing which summarises the approaches.
This report, originally written for Ambition for Ageing Partners, reflects on the work of the Equalities Board, and its value as part of Ambition for Ageing.
The Ambition for Ageing Programme Evaluation report seeks to measure the impact Ambition for Ageing has had regarding improving age-friendliness and social connections within our delivery areas.
This research project explored the types of social infrastructure that people aged 50 and over from minority ethnic communities use in specific places.
This report aims to help build more effective social connection projects for older people during the new operating environment of COVID-19.
An inclusive research project to reduce social isolation amongst older adults with learning disabilities.
Briefing & Practical Workbook
Involving marginalised older people in group activities is key to achieving equality. Our new briefing and practical workbook detail a spatial approach to working with marginalised communities.
Following reports of older people expressing fears around what to do when they run out of cash and concerns around how to pay for items delivered by volunteers, forcing some to go to cash points
Our researcher based at the University of Manchester, Sophie Yarker, has conducted a brief literature review on the use of information and communication technologies to support social connections for older people.
Ageing Equally? was a research programme focusing on what makes a good place in which to grow older for people who belong to minority communities.
The Value of Small Community-Led Equalities Research is a report by the Equalities Board of Ambition for Ageing evaluating their experience of commissioning and managing the five shorter Ageing Equ
Report & Technical Guidance
A small pot of money can generate change within neighbourhoods.
We have been working to understand what an age-friendly transport network looks like, what challenges older people face and what older people think the transport priorities should be.
This internal report measures the impact Ambition for Ageing has had regarding improving age-friendliness and social connections within our delivery areas.
Our new report argues that to reduce social isolation we need a diversity of social infrastructure to ensure chance social encounters with a diversity of people.
Working Inclusively to Make Communities Age-Friendly is a briefing which supports those working to build age-friendly communities in an inclusive & diverse way. 
A portfolio of resources for those working on the age-friendly community agenda. 
Short video showing how AfA works to create more age-friendly places.
The briefing provides practical information for use by VCSE organisations on how to support older carers as employees or potential employees and therefore lead by example in this area.
Ambition for Ageing's report titled Resilience in an Ageing Greater Manchester, looks at the needs of older people in resilience planning.
This new report draws on research and learning gathered from the AfA programme to provide insight into what older people across GM think makes a neighbourhood age-friendly.
A summary of the final reports of the research projects commissioned by the Equalities Board in 2017, following reviews and visits to Local Delivery Leads.
The latest interim local evaluation report, produced by GMCA, has now been published.
Following discussions with representatives of all ten of the Greater Manchester boroughs, we have produced a comprehensive portfolio of good practice across the city region in conjunction with the GM Ageing Hub.
The main aim in commissioning this report was for us to be able to assess the potential for using community media to reduce social isolation in the over 50s.
Our latest report calls for more research into the experiences of older Black, Asian and Minority Ethnic (BAME) people in Greater Manchester in order to tackle social isolation. It is particularly important for Greater Manchester to understand more about social isolation and older BAME communities as the population of this group is continuing to grow rapidly.
The second seminar in the Autumn/ Winter series of MICRA seminars, delivered as part of the Ambition for Ageing programme, took place on 30 November 2017 and was presented by Dr Anna Goulding.
The first seminar in the Autumn/ Winter series of MICRA seminars delivered as part of the Ambition for Ageing programme was presented by Camilla Lewis on Tuesday 24th October 2017.
A core responsibility of the Ambition for Ageing programme is to track and report our progress. This document, first created in 2017, summarises the insights that we have collected to date.
Ambition for Ageing has released a briefing titled Asset-based Approaches and Inequalities, looking at the risks of exacerbating inequalities that we know asset-based approaches can result in.
This report summarises findings from focus groups with older people engaged with the Ambition for Ageing (AfA) programme, undertaken during October-January 2016/17, and Local Delivery Lead (LDL) st
Ambition for Ageing Seminar - 13th December 2017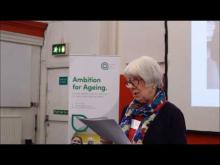 Manchester Cares is a new community network of young professionals and older neighbours.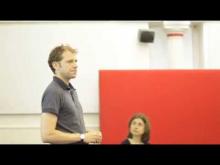 GMCA leads on the evaluation of Ambition for Ageing. Click to the right to download their Baseline Data Analysis report.
The seminar's speaker is Dr Ruth Colton, a Research Associate at the University of Manchester.
What does neighbourhood mean for people living with dementia?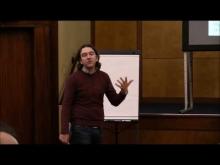 Older Workers and Employment: Problems and Prospects for Extending Working Life.  20 October 2016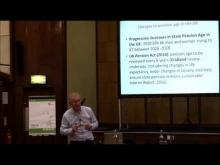 This guide looks at the principles that inform co-production, and why using this approach makes both ethical and practical sense.
Paul McGarry the Strategic Lead for Age Friendly Manchester provides an insight into what makes an Age-Friendly city and how this is being put into practice in Manchester